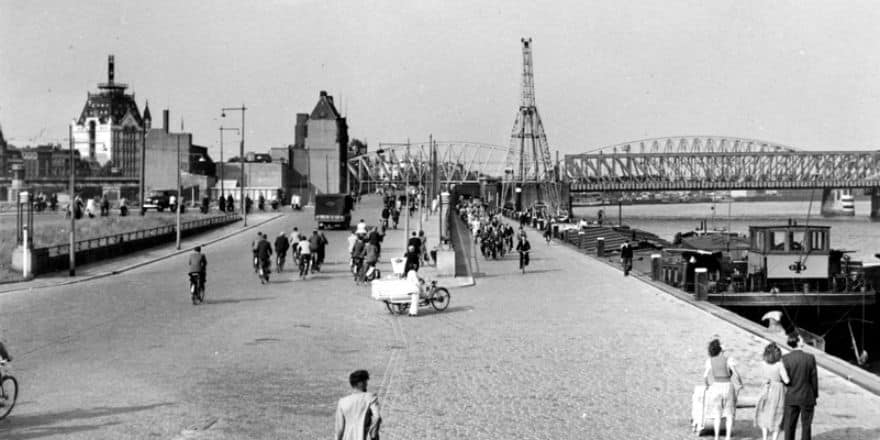 Posted on: 08-05-2023
ELCEE: A Century of Partnership
ELCEE: A Century of Partnership
ELCEE is a leading supplier of engineered components for various industries, such as construction, marine, railway, and industrial. But how did ELCEE become the global company it is today? We are proud to share with you the milestones that have shaped our company and our values over the past 100 years.
It all started in 1923, when Louis Cohen founded 'Louis Cohen's IJzerwaren' (meaning 'Louis Cohen's Hardware') at the Binnenweg -street in Rotterdam. He had a vision of providing high-quality metal products to his customers, with a focus on service and innovation. He soon built a reputation as a reliable and trustworthy partner in the market.
Expanding product range and customer base
During the Second World War, his shop and warehouse were severely affected. He did not give up, however, and managed to restart his operations in 1945, in the White House, one of the few buildings that survived the bombing of Rotterdam. He also changed the name of his company to Elceestaal N.V., which means "ELCEE steel" reflecting his ambition to expand his product range and customer base.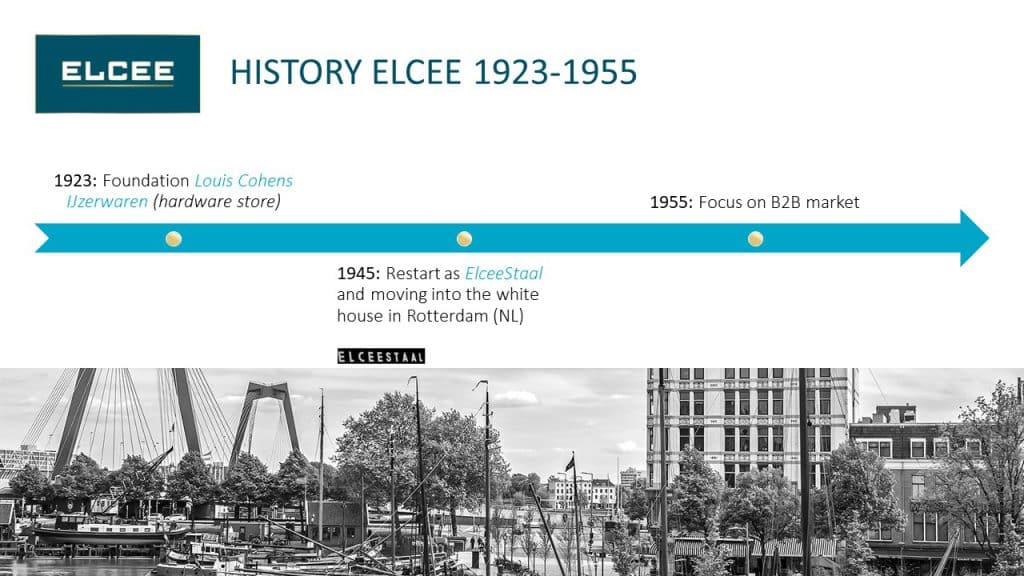 In 1955, Elceestaal N.V. decided to focus on the B2B-market, offering customized solutions for various industrial sectors. This proved to be a successful strategy, as the company grew steadily and gained more recognition and trust from its clients. In 1978, Elceestaal N.V. moved from Rotterdam to Dordrecht, where it acquired a larger facility with 900 m² of office space and 1800 m² of warehouse space.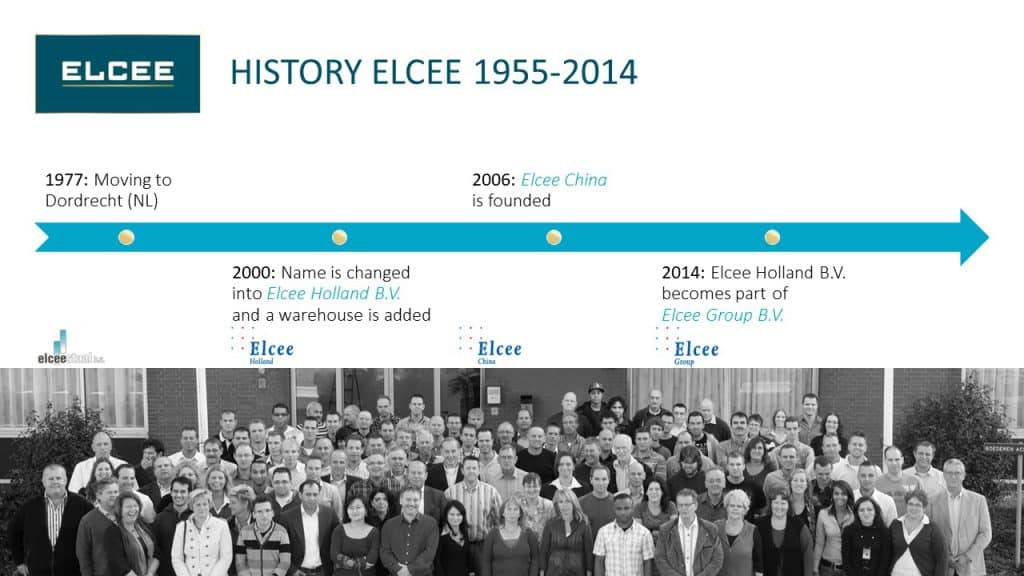 International orientation plus expertise in engineering and sourcing
In the new millennium, Elceestaal N.V. underwent another major transformation, changing its name to Elcee Holland B.V. in 2000. This was done to emphasize its international orientation and its expertise in engineering and sourcing. The company also started to explore new markets and opportunities abroad, establishing Elcee China in 2006 in Shijiazhuang, as its first overseas subsidiary.
The next decade saw a rapid expansion of ELCEE's global presence and portfolio. In 2014, Elcee Holland B.V. became part of Elcee Group B.V., a holding company that oversees all the activities and subsidiaries of ELCEE worldwide. In 2015, Elcee Belux (BE) was founded and LKL Staal (NL) was acquired, strengthening ELCEE's position in the Benelux region. In 2016, Elcee Deutschland was founded and GMK Guss (DE) was acquired, enhancing ELCEE's capabilities in Germany.
In 2017, ELCEE made several strategic acquisitions that further increased its market share and product diversity. These included Global Suppliers (BE), Global Supplier (DE, DK, PL & SE), Gildemeister (DE) and Westinox International (BE). These companies brought valuable expertise and experience in various fields such as castings, forgings, machining, fasteners and stainless-steel products.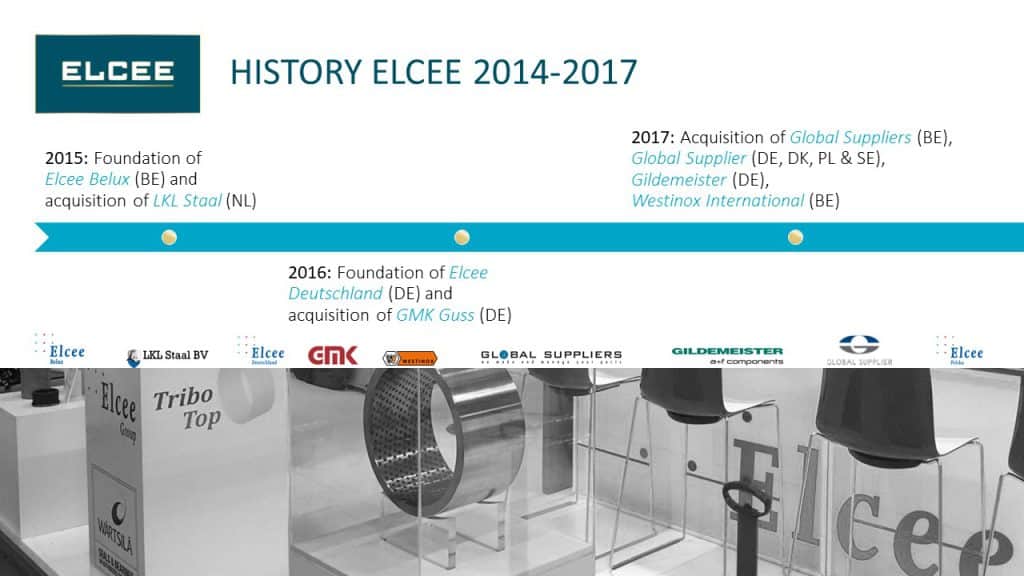 New logo strengthens team spirit
ELCEE welcomed a new investor: Rivean Capital (previously named Gilde Buy Out Partners), a leading private equity firm that supports ambitious companies with growth potential in 2018. That year, ELCEE also unveiled a new logo, a sleek logo that exudes strength and expertise. This better reflects the group's mission and vision. One name and logo for all companies in the ELCEE group strengthens the team spirit.
In 2020 and 2022, ELCEE continued to grow and diversify its portfolio by acquiring Indumes (NL), ProXplus (CH) and TMS (NL). These companies added more value to ELCEE's offerings in terms of quality control, assembly services and technical solutions. Global Suppliers also introduced a new logo in 2020, highlighting its role as a global supplier of engineered components.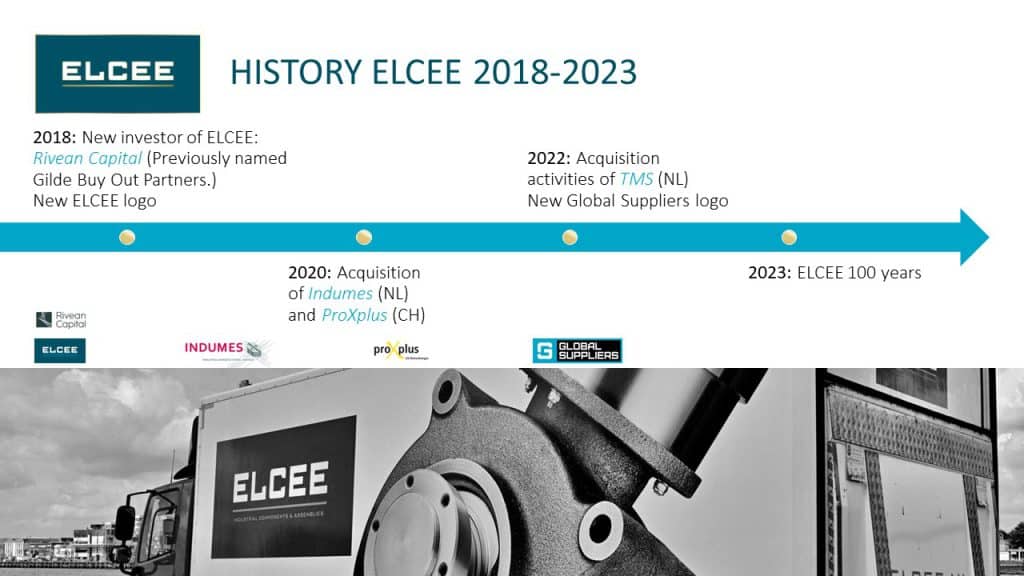 2023: ELCEE 100 years anniversary
And now we have arrived at 2023, the year of our centenary celebration! We are very excited and grateful to reach this milestone, thanks to the hard work and dedication of our employees, the loyalty and trust of our customers and suppliers, and the support and guidance of our investors and partners. We are excited to celebrate this occasion with all our relations and look forward to the future with confidence and optimism.
Would you like to know more about ELCEE?
---
---