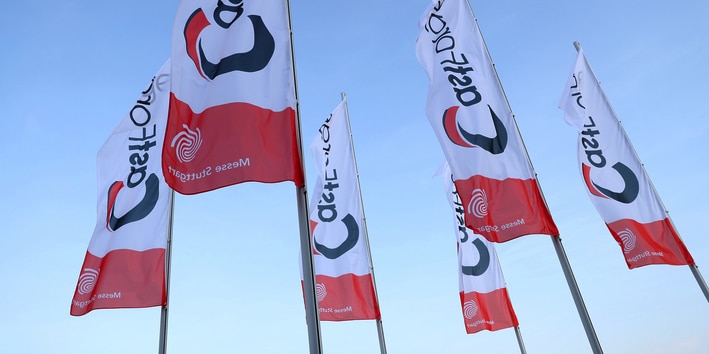 Posted on: 31-05-2022
ELCEE presents itself at CastForge
ELCEE presents itself at CastForge
Discover the diversity of machining cast and forged parts!
Whether they weigh a few grams or several tonnes: CastForge focuses on your individual tasks. Product complexity and the demands on cast and forged parts are increasing. CastForge brings supply and demand together and shows the value chain from the casting or forging blank through machining to the finished component. Secure your ticket now for 21 to 23 June 2022, Messe Stuttgart, Germany.

At our stand A21 in hall 5, we will be happy to show you what we do best: Turning your components into cost-effective castings. Total cost of ownership is an important factor that we take into account throughout the entire process. On the stand you will find various examples of components that we have converted from a welded construction into castings. We will also show complex castings and interesting assemblies where we combine castings and forgings and much more.
You can bring your drawings with you when you visit our stand. We will be happy to go through your project in a quiet consultation room. During this conversation we will discuss how our intelligent designs can benefit you with lower labour costs and shorter production and assembly times.
CastForge stand A21 in hall 5
Visit our stand A21 in Hall 5 at CastForge, Messe Stuttgart on 21, 22 or 23 June 2022 and let us inspire you!
COME AND MEET US