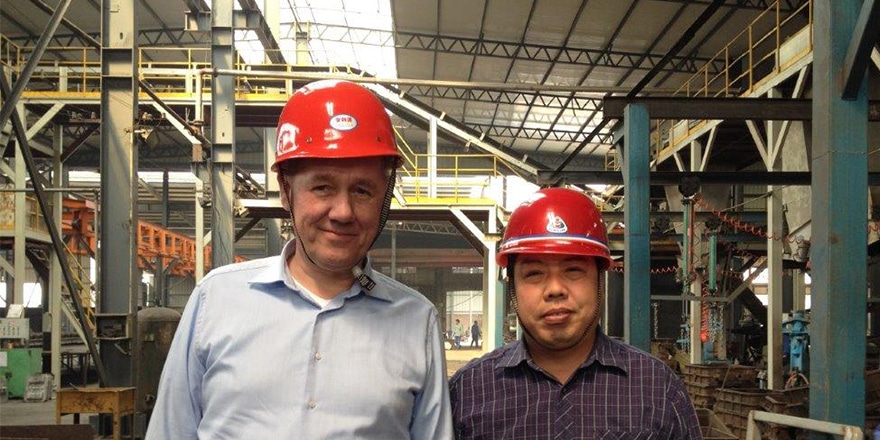 Opslået på:11-09-2023
34 years at ELCEE: Rob Berkenbosch
34 years at ELCEE
By Rob Berkenbosch, Account manager ELCEE NL
This blog post is about Rob Berkenbosch's career at ELCEE. This year marks ELCEE's 100th anniversary and to mark the occasion, we are publishing a blog series about employees who have spent much of their careers at ELCEE. In this blog, Rob Berkenbosch, account manager at ELCEE NL, talks about his first days at ELCEE, his motivations for working at ELCEE and his biggest challenge.
I started at ELCEE on 3 July 1989, so now I have been employed for 34 years. My first day at ELCEE can be called very special. This gives years later, still an unctuous story. The executive secretary had booked a guest house for my first week. The last experience she had with that guest house was from 10 years before. To put it in stars, the guesthouse would now get a minus 5. I was among some very special people…. Now so as not to start the first day with criticism, I stayed there neatly for 1 night. The next morning, Gerard Dijkers picked me up to go to the office. When I discussed my experience with Gerard, he immediately arranged something else.
Expert in casting and forging
I spent the first week mainly with Mr Monnikendam, Mr Monnikendam was the successor of the founder of ELCEE. He told me all about the company, the customers, the products and the market. He was a real expert on casting and forging and I learnt a lot from him. He also gave me all kinds of documentation and books, which I later used often for reference. Shortly after my introduction, he retired well-deservedly and I am still grateful for his guidance.
Craftsmanship and quality
For all 34 years, I have been a representative at ELCEE. My responsibilities included the provinces of Friesland, Groningen, Drenthe and part of Overijssel and Gelderland. The biggest challenge, actually the charm of my career, is the great diversity of products we have been selling and selling for 100 years. Interacting at every level with customers in a wide variety of fields. From "pushing boxes" with nuts and bolts to capital goods and now currently casting and forging which frankly has always appealed to me the most.
Changes give colour to your life
It may sound crazy, but change cannot be crazy enough for me. Every change offers opportunities again. In fact, just like switching jobs, changes give colour to your working life. The biggest change I experienced and didn't see coming was the takeover by Tjeu. A very nice process to go through. Maybe we will experience it again. So bring it on!
The value of relationships
One of the biggest lessons I have learnt in my career is how important relationships are. The management colleagues at ELCEE and everyone I got to know during the many visits to customers and also to factories. For them, I have great appreciation! I have made many friends in China and learned a lot about their culture and way of working. China is a country full of opportunities and challenges, which I would love to go back to again.
Passion
During my career, I have learned a lot, had a lot of fun and met many wonderful people. I am grateful for all the chances and opportunities I have been given in my career. Therefore, I look back on my career so far with a positive feeling, but I also look ahead to the future with enthusiasm. I am far from finished at ELCEE! Until my retirement, I want to continue working at ELCEE with the same positive feeling.
---
Want to know more about Rob Berkenbosch?