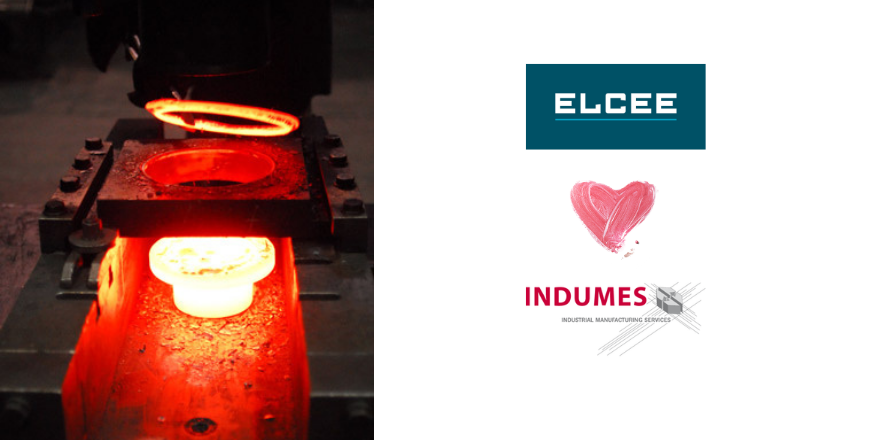 Lähetetty:14-01-2021
ELCEE grows; acquisition Indumes B.V.
Acquisition Indumes B.V. by ELCEE 
We are proud to announce that ELCEE has taken over Indumes B.V. at the end of December 2020. The portfolio of Indumes strengthens the activities of ELCEE and offers its customers a reliable partner for their industrial components and assemblies.
"With Indumes we actually take over a sister company", says Peter Fluitsma CEO ELCEE. "The working methods of both companies are very similar and I expect a smooth integration. We are very excited to work together with the colleagues of Indumes, their customers and partners. The working methods and philosophy of Indumes and ELCEE are similar. With Indumes, we add a strong position in the construction sector to ELCEE, as well as knowledge, skills and capabilities in the field of stamping, assemblies and larger sand castings."
"In our search for a good acquisition partner, key factor for us was that the takeover partner should be experienced, professional and have an eye for customer service. We have made a well-considered choice and we are confident that ELCEE meets our requirements," said Erik van Dijk CEO Indumes.
"For the customers and partners of Indumes", continues Peter Fluitsma, "we will be a reliable partner who is able to offer the same services and capabilities for other high value products, such as plain bearings, fasteners and lifting components".
The ELCEE group represents a turnover of 100 million in industrial components and assemblies. A total of 300 employees work in different regions of the world, including about 25% in Asia. 
Further growth
The acquisition of Indumes is a next step in the development of ELCEE and fits well with the planned relocation to Distripark Dordrecht that is scheduled for the summer of 2021. At the end of November the first pile was driven into the new head office of ELCEE. The new building, built by Borghese logistics, offers modern office space and a distribution centre of over 14,000 m2. More than twice as large in terms of surface area and it has three times as many stock locations as the current locations in the Netherlands.
About ELCEE
ELCEE is a dynamic, ambitious company with clear growth objectives both nationally and internationally. As a supplier of castings, forgings, CNC machined parts, bearings and (welding) assemblies, we serve our customers with industrial components manufactured to high quality standards. Technical support, quality control and supply chain management are standard services with our products. ELCEE is specialised in producing products in the right quality, with different logistic concepts, at the best cost for our customers. This makes ELCEE the customer's choice for supplying and developing products according to customer specifications.
About Indumes
Indumes (www.indumes.com) specializes in the casting, forging, punching, assembly and machining of parts for various industries: from construction to automotive. The company offers an excellent price/quality ratio for the best technical solutions and logistical services.
In the first six months of 2021, we are working on the integration of Indumes within the ELCEE group. We would like to inform you in the coming period about further developments within ELCEE and Indumes.
Do you want to know more about ELCEE?
Please contact us.