Publicerat den:13-11-2023
Celebrating 100 years of ELCEE
Celebrating 100 years of ELCEE: A milestone to remember 🎉
At ELCEE, we are extremely proud and excited to celebrate our 100th anniversary! This special event marks a century of hard work, dedication and delivering exceptional service. We would like to express our sincere gratitude for the trust and support we have received from our valued customers and partners over the years. To celebrate this milestone, last Friday we organised an unforgettable party at two iconic locations in Rotterdam: the ss Rotterdam and the Euromast. These locations were carefully chosen as the perfect setting for an evening full of joy and excitement.
Chinese Lion Dance: overcoming obstacles and finding happiness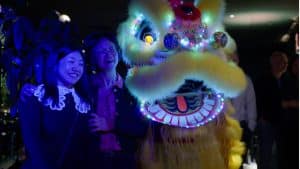 The party started with an impressive Chinese lion dance. This traditional dance is not only a visual spectacle but also has a deeper meaning. It drives away evil spirits and brings good luck and prosperity. This ancient tradition is deeply rooted in Chinese culture. Every holiday, every opening whether it is an event or a business the lion dance is always performed. A lion dance is not only spectacular. It shows that by working together, we can overcome obstacles and find happiness.
successes and growth
In his speech, Peter Fluitsma looked back at our history, successes and growth as a company. He reflected on all the challenges we have overcome and thanked employees, customers and partners for their valuable contributions to our success story.
ELCEE band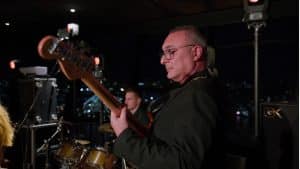 Of course, there was also room for fun and relaxation. Our guests were treated to delicious dishes prepared by top chefs, who ensured that every bite was a culinary delight. The lively music by the one and only ELCEE band took the atmosphere to the next level, while people got carried away on the dance floor. It was an evening full of energy and positive vibes.
strengthening team spirit
One of the highlights of our celebration was undoubtedly the chance to meet all our European colleagues in person. It was a unique experience to be together with them in a festive setting and share stories, experiences and memories. This event strengthened our team spirit and motivated us even more to work together for a bright future.
another hundred years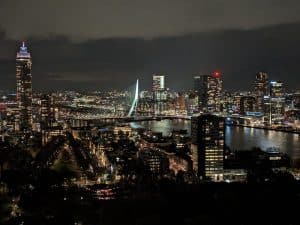 Looking back on the entire event, we can proudly say that the celebration of our 100th anniversary was a resounding success. We would like to thank everyone who joined us in commemorating this milestone, be it our employees, customers or partners. Without your support, we could not have achieved this.
As we turn to the future, we stand ready to deliver another hundred years of exceptional service and strong relationships. Our passion for quality remains undiminished and we continue to strive for innovation and growth in everything we do.
Thank you for celebrating this special occasion with ELCEE. Together we will continue to build a successful future!
---
Want to know more about ELCEE?