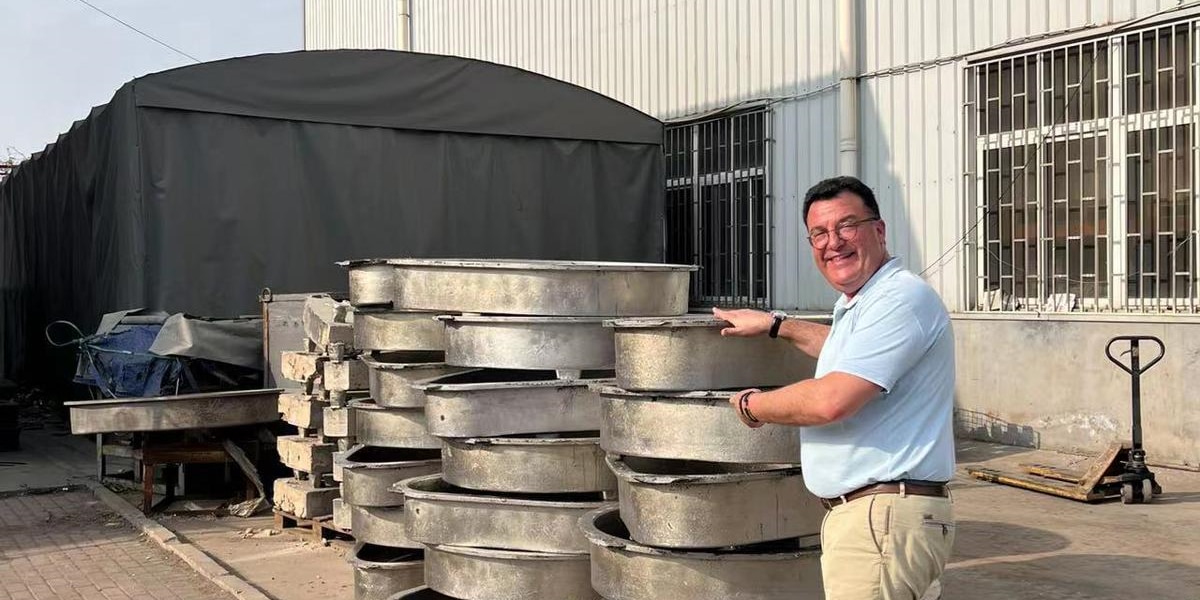 Lähetetty:17-10-2023
CAREER OF FRANK DENYS AT ELCEE
CAREER OF FRANK DENYS AT ELCEE
Today we dive into the fascinating story of Frank Denys and his career at ELCEE. Frank is Business unit manager at Global Suppliers in Izegem, Belgium, which is part of the ELCEE group. He has been active in this company for more than a decade and has held various positions. Read more about his interesting journey full of challenges, changes and valuable lessons.
GOOD START
Since 1 January 2010, Frank has been a proud and dedicated employee of ELCEE. Frank remembers his first days at ELCEE as very fun and challenging. He was looking for a new challenge and found it at ELCEE. The whole team did their best to make him feel welcome and quickly fit him into the company.
VARIOUS POSITIONS
During his time at ELCEE, Frank has held various positions. He started as a commercial manager and later supported the purchasing department from 2012. In September 2014, he became the leader of the procurement department.
CHALLENGING SITUATIONS
Frank undoubtedly names the COVID period as the biggest challenge in his career. As an expert in 'change & crisis management', he was familiar with challenging situations, but the unpredictability and impact of the pandemic were unprecedented. He even jokes that he never thought 'hell' would have so many rooms! But Frank met this challenge with courage and resilience.
BIGGEST CHANGES
From a sales perspective, Frank notes three main directions, which he identifies as the biggest changes in his career. First, he sees that not only multinationals, but also smaller companies are becoming more professional and appreciative of quality and sustainability. This leads to a general awareness and new standards rather than being purely profit-driven.
Secondly, customers are more open to the full cost picture instead of just looking at individual prices. This gives Frank the opportunity to offer better quality where needed.
Third, Frank notes that global awareness has shifted, especially among the younger generation. Prejudices about Asia, especially China, are giving way to a broader view of the global aspect of projects. It is as if we have finally emerged from a desert!
On the procurement side, Frank has seen manufacturing increasingly focused on automation, workplace safety and environmental issues. He sees this as a transitional period in which China is getting ready to take the lead in the modern era.
HAPPY AS A CHILD
It is difficult for Frank to pick one specific project as "most interesting" because he is blessed with several challenges throughout the year. Whether big or small, every time he is able to solve a problem or reach a final result, he feels "happy as a child". Gaining experience and the ability to solve problems are the most interesting aspects of his job.
LIFE LESSONS
Frank highlights three key lessons he has learnt:
Patience: Persevere until a solution is possible, but always in balance with time, cost and mutual benefit.
Mutual respect: This is above money, position and status. Respect must be earned and starts with self-respect.
One team: The importance of teamwork and a stimulating work environment where people advise, motivate, listen and help each other. Without teamwork, no one can excel.
SHARING ENTHUSIASM
Frank is looking forward to sharing enthusiasm and product knowledge within the ELCEE group to stimulate mutual growth of the different divisions. He is excited about this opportunity in the near future.
---
Want to know more about ELCEE?